My wife or I have recently had the experience of interacting with the customer service folks of 3 different companies. I'd like to share my experiences here for a few reasons:
To draw attention (both good and bad) to the companies treatment of their customer
To allow others to make wise purchasing decisions based.
To see if perhaps the blogging medium can be used to exert (good or bad) pressure on companies to improve their customer service.
In the spirit of full disclosure, no one is paying me to blog this (and I don't work or actually know anyone who works at these companies).
Incident 1 - Gerber
My daughter, Olivia, just celebrated her forth birthday. When she was around six month old we purchased a few Gerber "sippy cups". Note that these cost about $4 for two. They served her well, and I am proud to say that she has graduated from sippy cups and is now using normal "adult" cups. Our son, James, is about 14 months old and for the past 8 months or so has been using the same sippy cups that Olivia used.
For those who aren't familiar with sippy cups, the main selling point is that when you sip, stuff comes out. When you don't sip, nothing should come out. Hence Gerber calls them "spill-proof cups". This modern miracle is achieved by placing a small one-way rubber valve inside the lid. The stopper valve (it's the white thing in the picture above) is actually removable (to enable easy cleaning and is held in place by the friction provided by a small plastic cylinder inside the lid, that the stopper fits in. On one of the many lids we have, the retaining cylinder had broken causing the stopper valve to easily fall out.
My wife, Andrea, decided to call Gerber customer service and see if she could buy some new lids. She claims that she wasn't put on hold for very long, and the lady she talked to was quite sociable. She was asked if the lids were for a boy or a girl (to send us pink or blue lids) and for her address. About 3 days later, 5 new lids arrived. Total cost to us $0. Gerber even paid for shipping. In fact, I'm sure Gerber lost money on this. Or did they?
Let me repeat this. My wife called originally to purchase new lids. She never intended to worry about the warranty or anything like that. These were about 4 year old cups and have definitely seen better days! Andrea and I were pleasantly surprised. If I'm in the baby section and looking to make a purchase I will probably purchase a Gerber product now when given the choice.
Incident 2 - Timbuk2
A month ago I bought an IBM (Lenovo) Thinkpad. I also bought a Timbuk2 Commute Bag to protect my investment. About a week and a half after I bought the laptop friendly messenger bag, the "heavy-duty stitching" on one of the velcro sections started to separate. It wasn't a big deal, about two inches of stitching had separated. Since I knew that Timbuk2 isn't afraid to stand behind their product, I decided to contact their customer service and put them to the test. In a few hours I recieved an email response to send in the bag. A week after sending in the bag, they sent me a notice that I had a $100 voucher towards any product on their website. I'm now awaiting my new bag. Total time cost to me was about 5 minutes on the web, and 5 minutes packing my bag. Since I have to pay tax and shipping (sorta bothers me that I get taxed twice here) on my new bag, plus shipping to send in my defective bag, the replacement is costing me ~$25. Is it worth $25? Probably not for the small tear. Had the problem been bigger, then most definitely. But there is a lot of peace of mind that comes from a company that stands behind their product.
Will I purchase from Timbuk2 again? With a warranty like that, I might not need to. Andrea also has a bag from them that she really likes, and I like the laptop bag. If I'm ever in the market for a new bag and Timbuk2 has one I'll definitely consider it.
Incident 3 - Uniden's disposable phone TRU-8885-2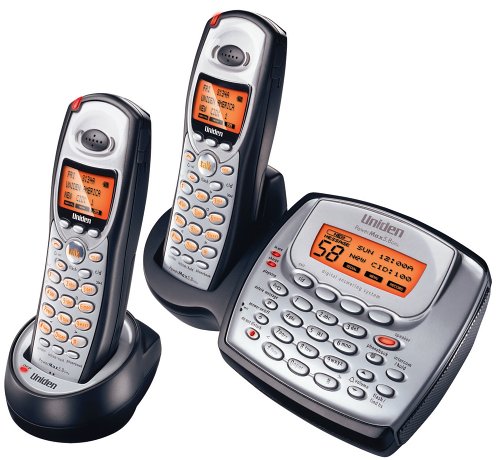 Less than 4 months after purchasing a Uniden TRU8885-2 phone, it ceased working. After spending more than a half hour waiting for a service representative to speak at her, my wife was told that the phone wasn't under warranty (we had purchased a refurbished model that was warranteed (unknown to me at the time)). So I decided to write to the folks at Uniden:
Dear Uniden-

I'm writing this letter to inform you of my dissatisfaction with a Uniden Phone. I purchased a Uniden TRU8885-2 phone in August 2005. In December of 2005 (less than 4 months!) it stopped working. The base would only display "Welcome. Please wait..." and nothing more. I shipped the phone to be replaced and was informed that "[the unit] was determined to be a refurbished product not certified by Uniden America Corporation. Unfortunately, this is not covered under the manufacturer's warranty.". This is very disturbing and frustrating. Allow me to enumerate why:

Uniden sells consumer electronics. Your brand should be the most important part of your company. Yet I was able to purchase (at Fry's electronics) a phone clearly labeled to be a Uniden phone. There was no indication that the phone was without a warranty. As a consumer of your product, I feel that I have been misled and that your brand name has been misrepresented. Why would you allow your products to be sold without standing behind them?
After the phone stopped working, I began to search the internet and found many other people who have experienced the exact same problem. If this issue is so common, why do you continue to sell this phone? Why would you re-sell refurbished models that have the same problem? Clearly, you are not concerned with costumer satisfaction if this is the case.
My phone cost $90 and it worked for less than 4 months! Did I purchase a disposable phone? I might have expected this, had I purchased a $20 cheapo no-name unit. But I would have expected much more from Uniden.
You insult me by telling me that not only is my phone not under warranty, but that you'll replace the broken unit for $59.95. By the time shipping and handling is added into that, I might as well have purchased a brand new unit.
Furthermore, why would I pay so much to replace this unit? I have no warranty on it and no guarantee that the replacement you send me will last longer than 4 months!
I've been without a cordless phone and answering machine for over a month now.

If you refuse to replace the phone, then in good conscience, you force me to warn others away from your products just as I should have been warned away. To that end I will never buy a Uniden product. I will inform family, friends, coworkers and others via my blog of this situation. Hopefully this would be one of the first hits in Google so that other consumers understand Uniden's stance on product quality and customer service. In other words, I don't want others to make the same mistake I did. Please kindly resolve this matter as soon as possible by sending me a new, reliable phone that will renew my faith in Uniden.

Sincerely, Matt Harrison
As you can tell, I was pretty annoyed with the phone. I recieved a form letter stating that they will replace the base for $60. Andrea has since replaced the phone with a $40 model (non-Uniden). It is currently serving as well or better than the Uniden and we made sure that it has a warrantee.
If you find this post informative, please bookmark it (digg, delicious, furl, stumbleupon, etc), trackback to it, or feel free to email links (or copies of it) or plot it out on gmaps and mash it up. Anyone out in the blogosphere been able to make a difference in customer service with their blog? I'd love it if Uniden got word of my blog again. Help me make it happen.